Our mission is to combine the power of technology and choirs to elevate the human experience
FeelitLIVE is a technology company that is scaling the power of choirs in the world. Choirs of every type—from school choirs to community choirs—use our platform to host, engage, connect, and monetize their content globally.
The power of choirs and what we believe
It has been proven, time and again, that choirs are the answer, antidote, and therapy for many of the human social, psychological, mental, and physiological needs, ills, and issues, especially as we navigate through the current challenges the world at large is facing.
At FeelitLIVE, we are bringing to the world the human connection that the time-tested choral music tradition provides, by leveraging the power of technology. We are reimagining the choir ecosystem, and crafting a new way for choirs to connect, consume, and perform. We aim to connect a billion people through the power of choral music.
Choirs around the world use FeelitLIVE to host their virtual and hybrid live and on-demand performances, to engage with their audiences and communities through immersive experiences, and to monetize their content.
In our brief history of existence during the pandemic, choirs from all across the United States have hosted on us, repeatedly. Choir communities have congregated from near and far corners of the globe to listen to and support their favorite choirs.
The new choir tech stack
FeelitLIVE combines an interactive platform with products and applications that put engagement and community at the heart of choir operations.

Virtual Venue

Studio

Box-Office

Xperience Hub

Live-streaming & real-time video & audio

Engagement & connections

Creation, Hosting & Monetization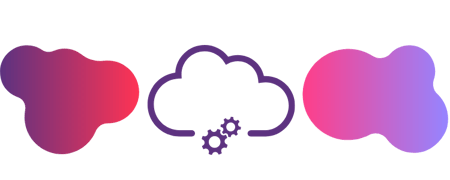 PRODUCTS & APPLICATIONS
Sitting atop our streaming, engagement, and monetization platform are products and applications to perform globally, create all-format engagement, and grow revenue globally.
STREAMING, ENGAGEMENT, MONETIZATION PLATFORM
At our core is a powerful streaming, real-time engagement, creation, and monetization engine that makes scaling choir activity easy and seamless.
TECH INFRASTRUCTURE
Our cloud-based infrastructure provides scalability, reliability, and 24/7 availability.
Removing technical complexity
We work with streaming, payments, ticketing, scheduling, hosting, live conferencing, auction, gamification, networking technologies, and licensing and regulatory systems so choirs who run on FeelitLIVE don't have to.
CHOIR

COME WORK WITH US
Help us elevate the human experience by scaling up the goodness of choirs all over the world.
SEE OPEN ROLES

GET THE LATEST FROM FEELITLIVE
Share your email so we can send you exciting updates and guides to choral events from around the world.