All in one platform for choirs
Our intuitive platform allows choirs to host, engage, monetize, and build their community.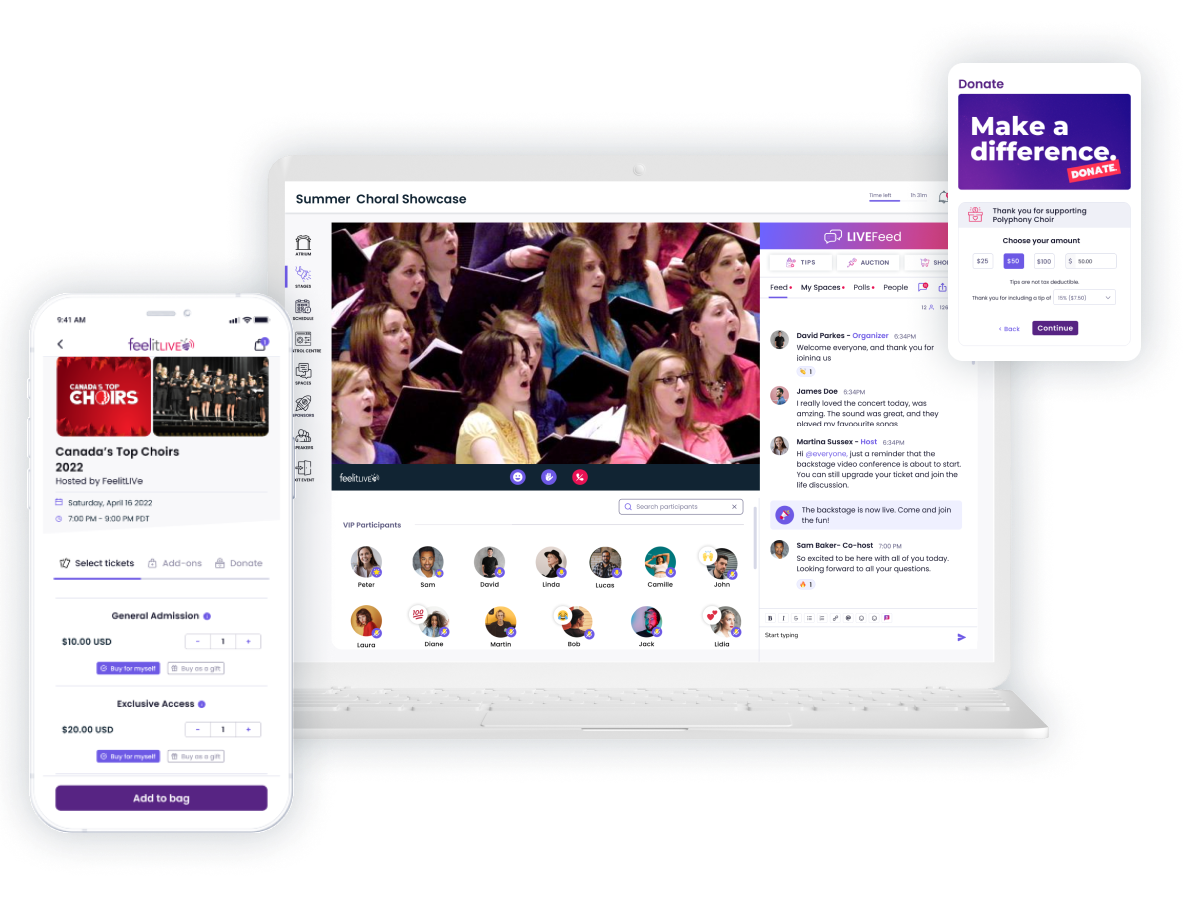 Intuitive and powerful
The FeelitLIVE platform is designed to help choirs create events with ease, sell tickets, fundraise and reach new audiences. We have launched a better, more intuitive, and easier to use platform, where you can create and host all your choir activities.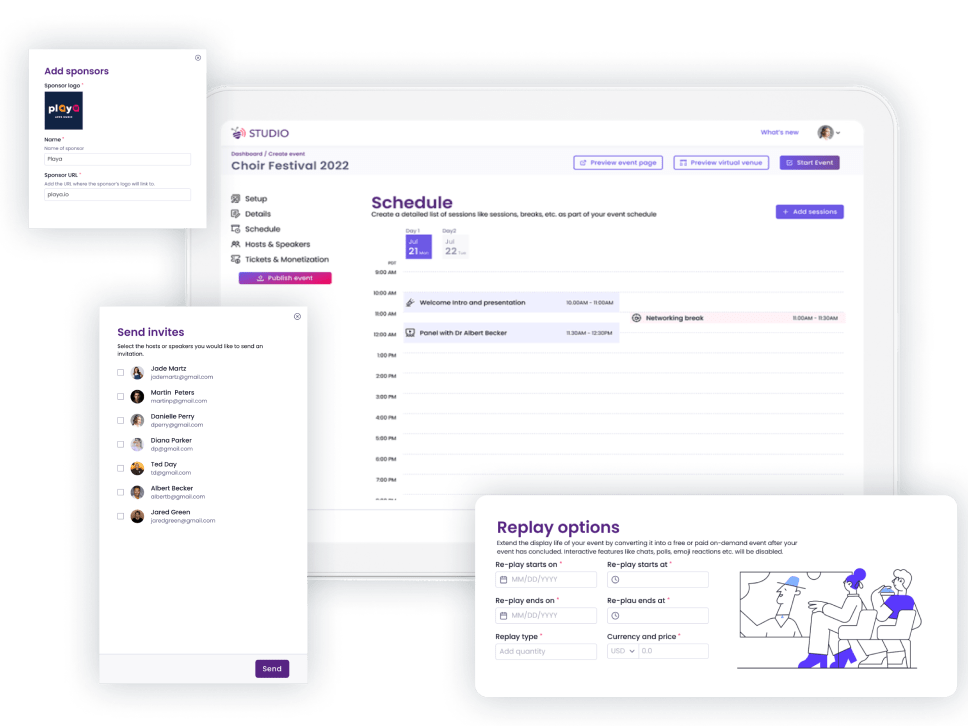 EFFORTLESS
Creating choir experiences has never been easier
Powerful and intuitive capabilities that will make creating and designing your choir events a hassle-free experience.
UNPARALLELED
Maximize your choir's revenue
FeelitLIVE helps you bring your events to life with a streamlined digital box office that gives you the power to sell tickets, take donations, run virtual auctions and e-stores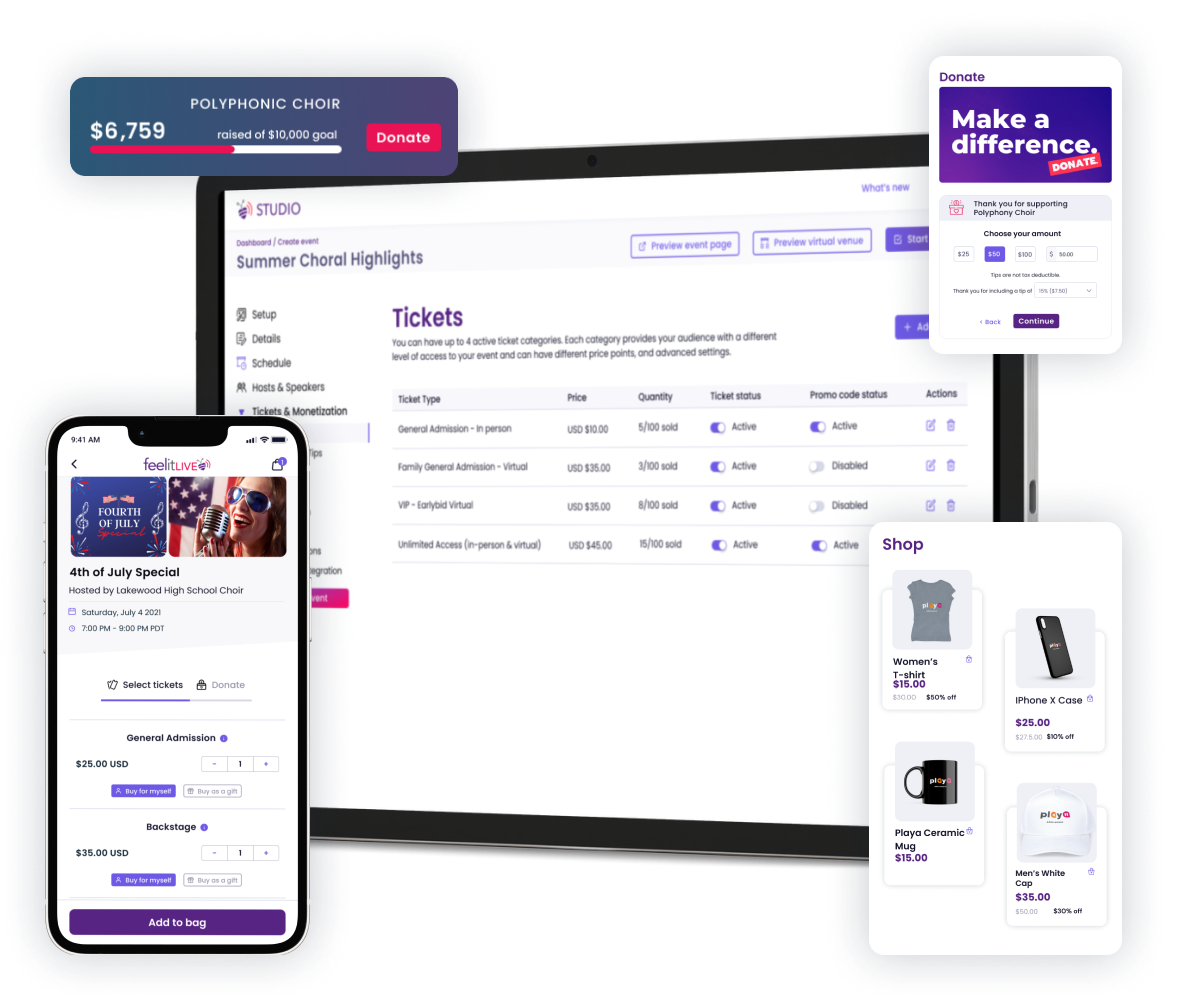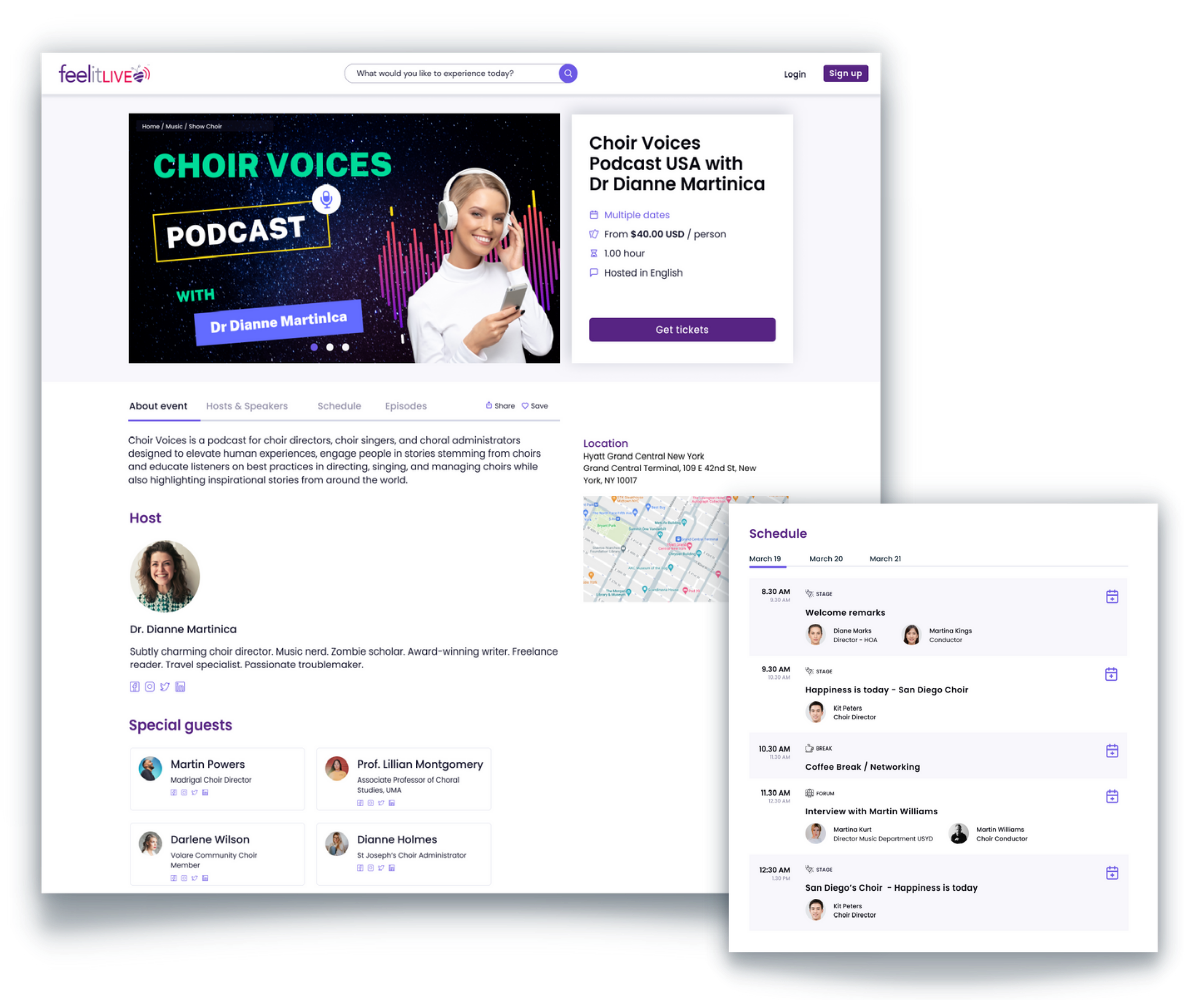 ENGAGING
Host engaging and immersive events
FeelitLIVE's virtual venue has been developed with a unique user-centric approach so that your choir can showcase its talent while allowing your audience to actively participate, making it an unforgettable experience for everyone
COMMUNITY BUILDING
Boost engagement and strengthen your community
At FeelitLIVE, you can create your own branded Xperience Hub, a centralized place for your audiences to access all of your choir's events - past and current - make donations, buy merchandise from your e-store, or take part in the live auction. All in one place, available all year round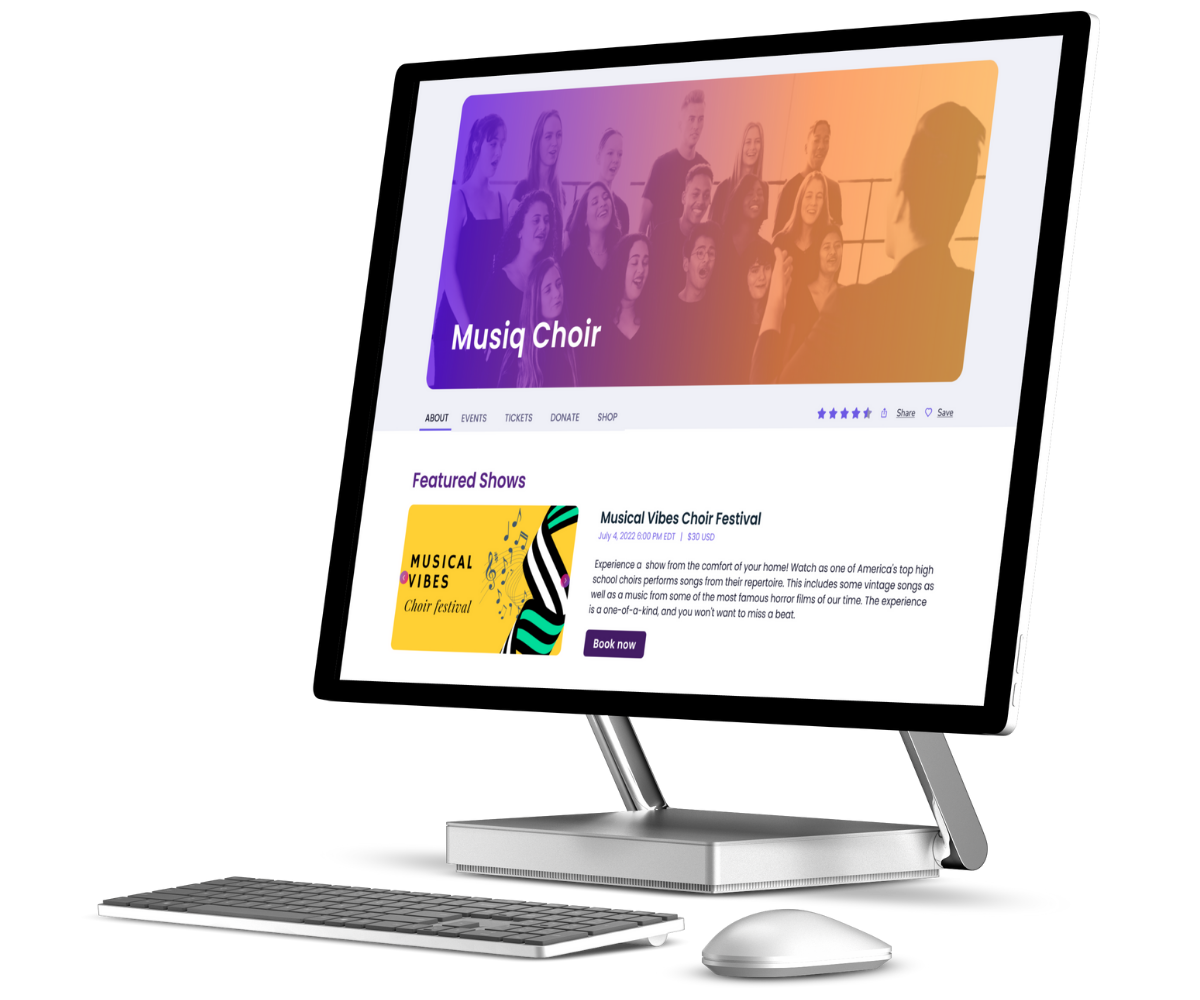 One platform for all your choir's needs