Sign up your choir and get a $25 donation +
the chance to win $1,000

Sign up and host an on-demand or live event (for free) for your choir and you'll receive a $25 donation PLUS be entered into a drawing to win $1,000.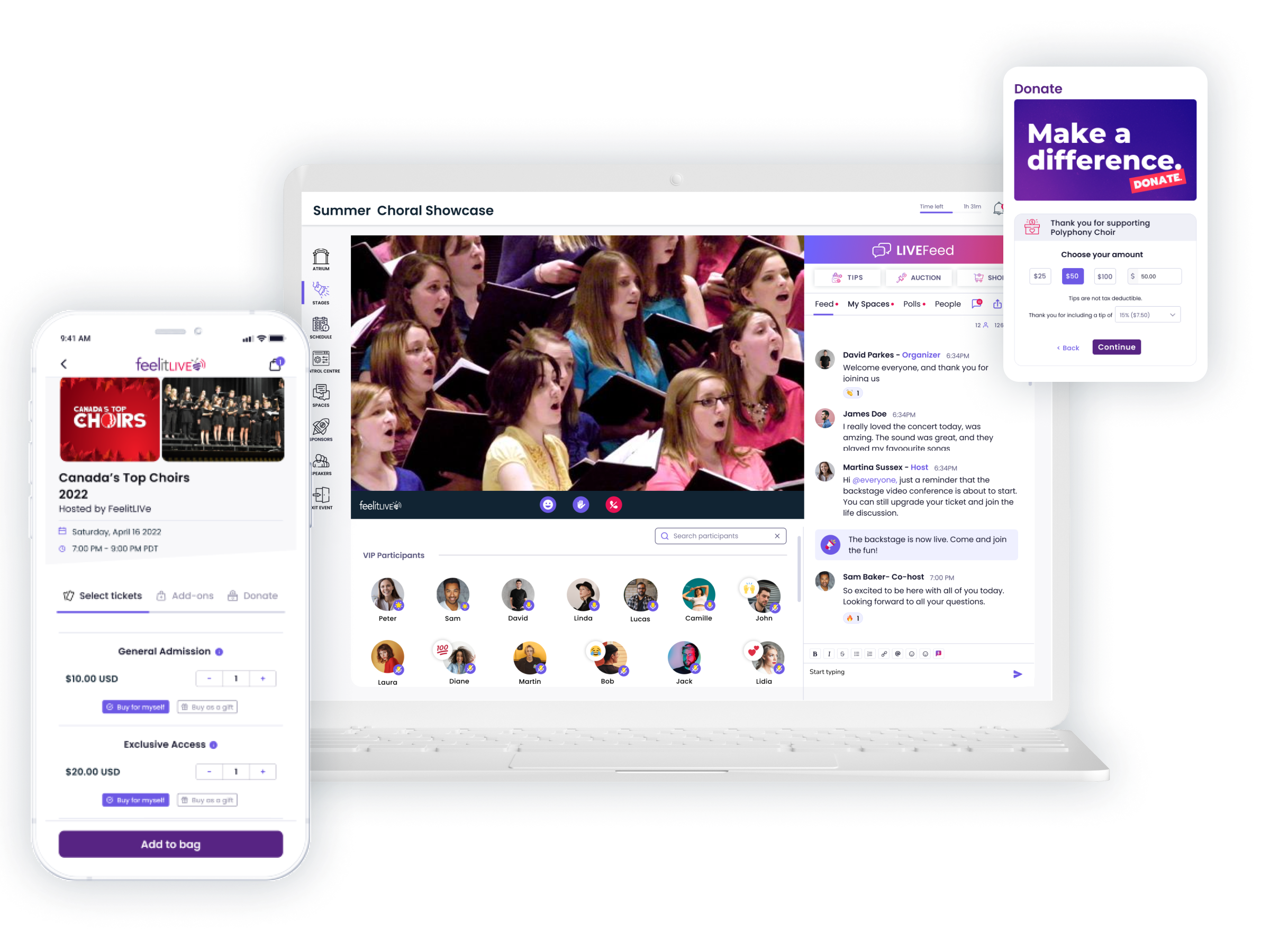 Sign up
Sign up for an account for your choir on FeelitLIVE.
Create
Set up an on-demand event using an existing video or host a live event.

Earn & win
Get a $25 donation and be automatically entered into a drawing for $1,000.
Why FeelitLIVE for Choirs
Maximize your existing content
Turn your old recorded performances into an on-demand event and increase your choir's exposure and revenue.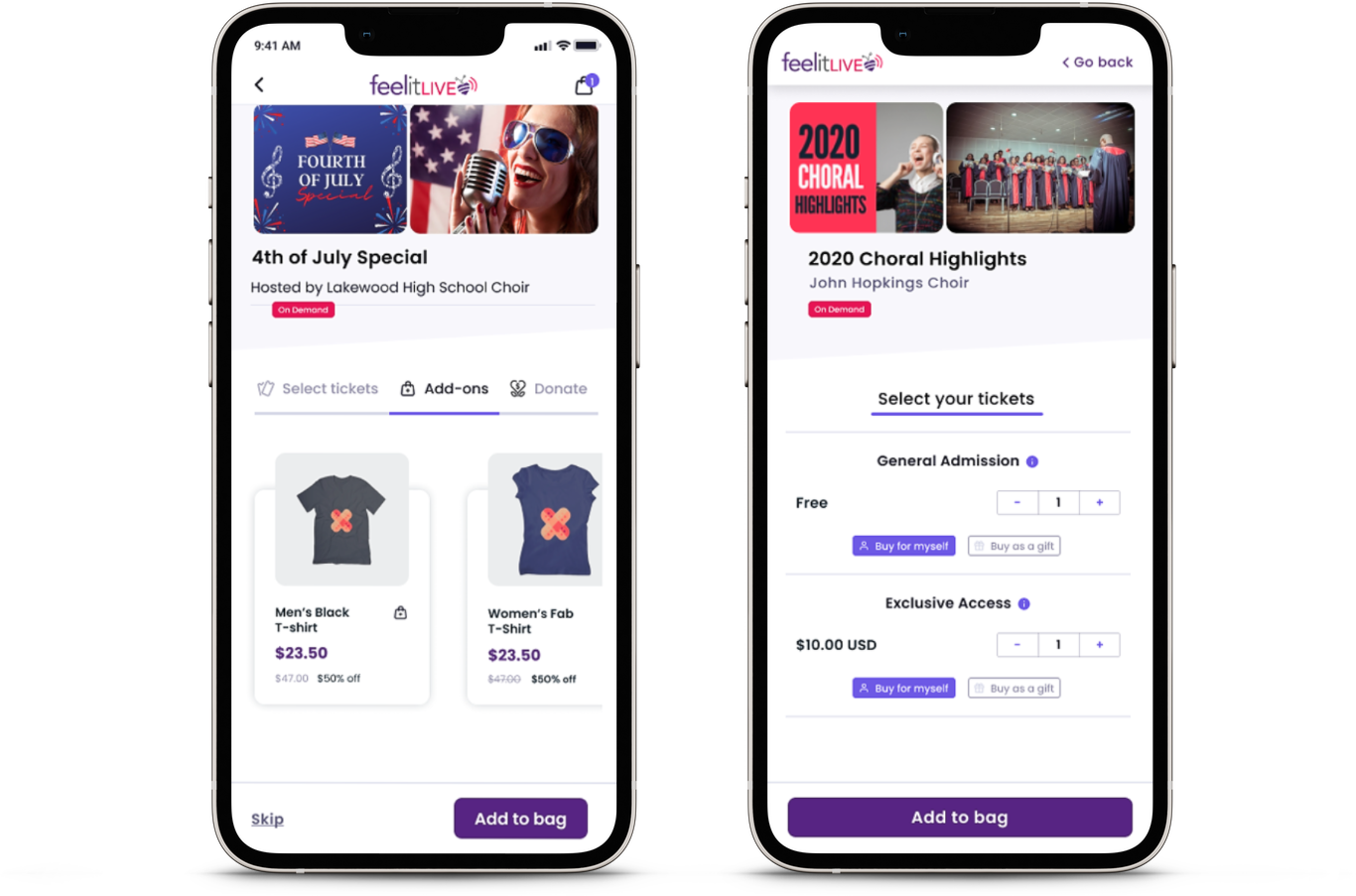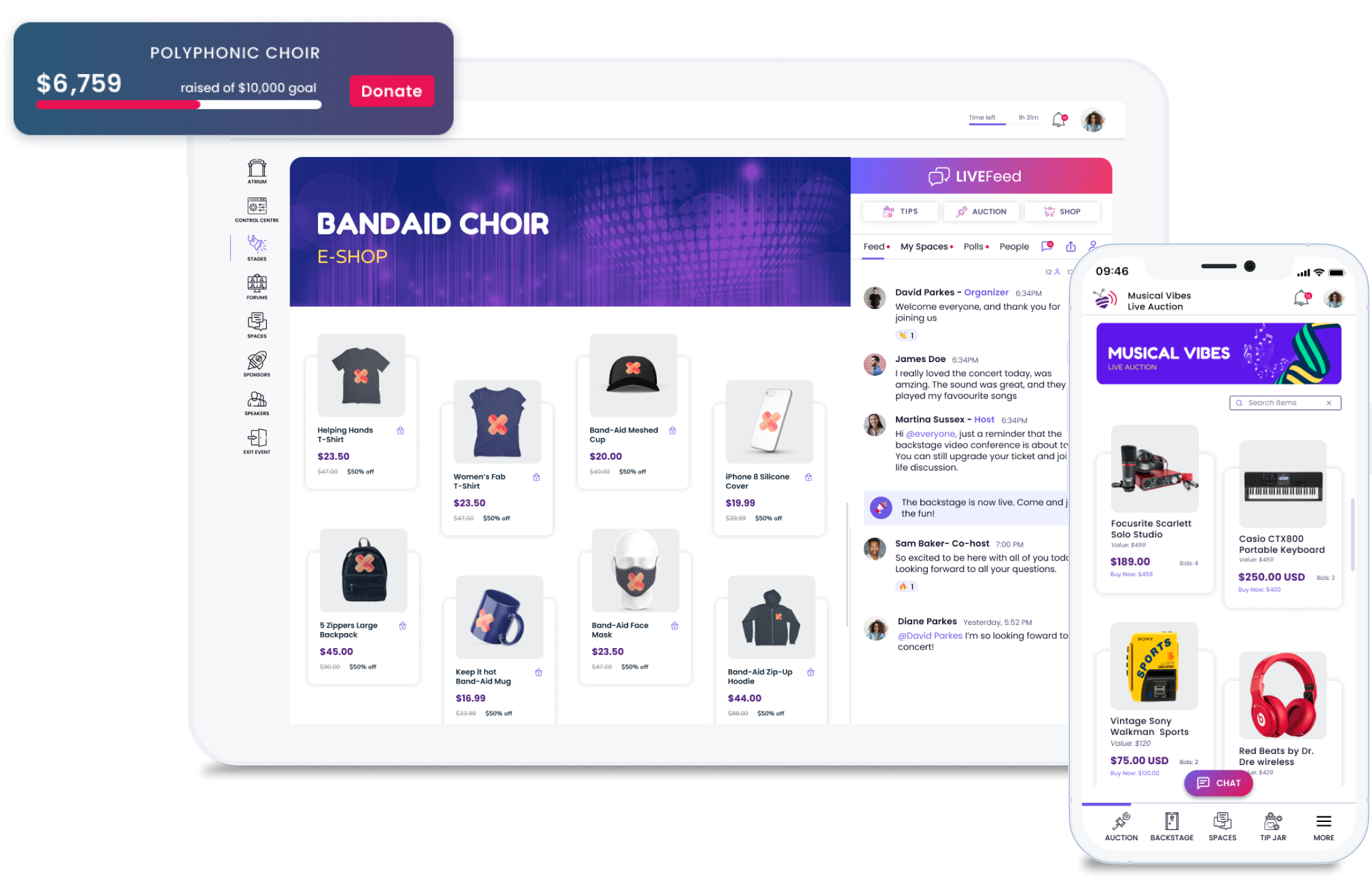 Boost your choir's revenue
Unleash your choir's revenue potential through integrated tickets sales, donations, live auctions, and your own merchandise shop.
All in one place
Say goodbye to managing multiple sites and applications for your choir. FeelitLIVE makes it easy to host, engage, monetize and build lasting relationships with your community from one single platform.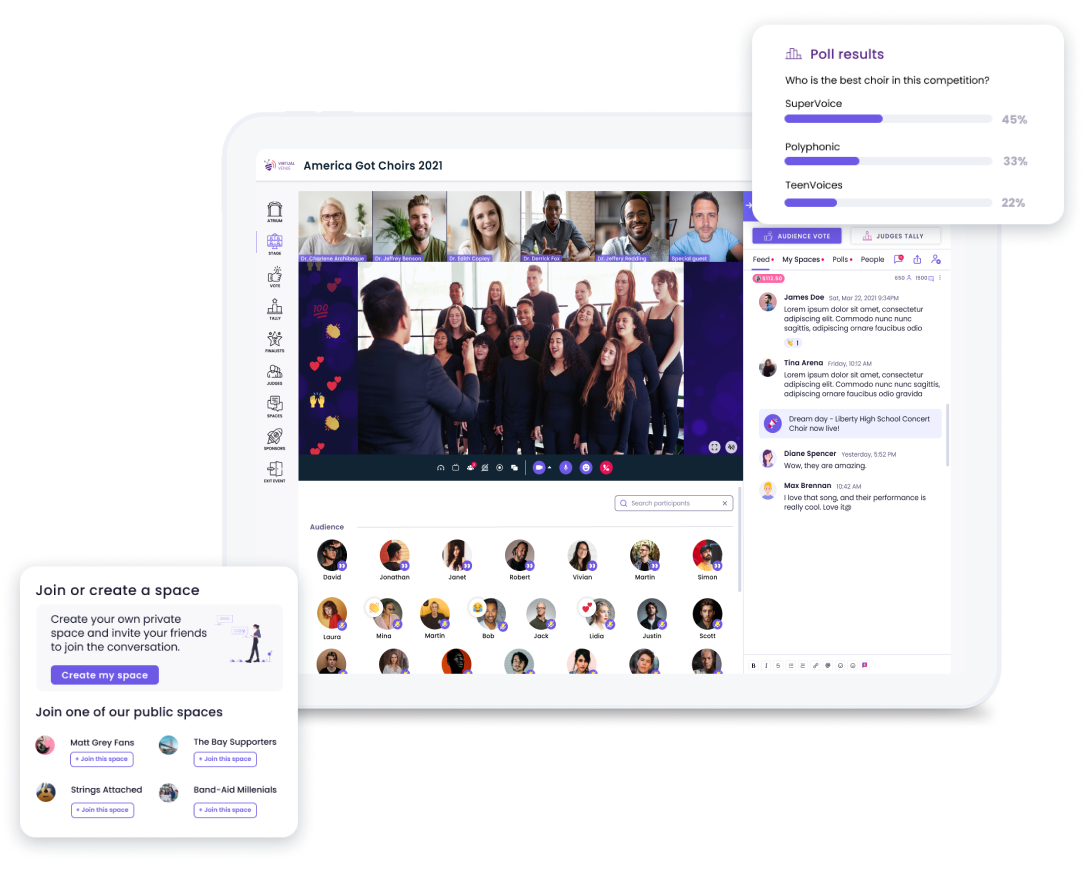 DETAILS
What you need to know about this promotion
The promotion starts February 28, 2022, and ends April 30, 2022.
To enter the drawing and receive the $25 donation, choirs must sign up for FeelitLIVE and host an on-demand or live event.
Limit: 1 donation per choir. If an institution has more than 1 choir, each choir is eligible.
$25 donation applies for the first 500 successful entries. Every entry gets into the drawing of $1,000.
Promotion is not available for existing FeelitLIVE account holders.
The drawing will take place on Monday, May 9, 2022, and the winner will be announced on our website on May 11, 2022.

FeelitLIVE reserves the right to modify or cancel this offer at any time.